Natalie Sal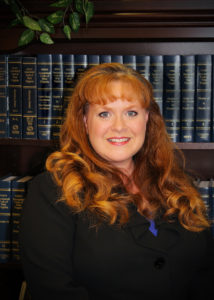 Introduction
Natalie J. Sal was born and raised in Morgantown, West Virginia, and is a lifelong resident of the "University City". She graduated from WVU with a Bachelor of Science degree in Industrial Engineering in 1991, then received her Doctor of Jurisprudence from WVU College of Law in May of 1994.
Ms. Sal worked as an associate with Cohen, Abate & Cohen from 1994 through May of 1998. On June 1, 1998, she opened her own law office in downtown Morgantown, and has had her own practice ever since. She is proud to be a founding member of the Sal Sellaro Culpepper Legal Group, and considers the firm to be a second family.
Legal Practice
Ms. Sal's practice is varied, and includes estate planning and trusts, business and corporate law, contracts, real estate, personal injury, criminal law, and oil and gas law. Ms. Sal is also passionate about helping children and families, and is a respected advocate in the areas of adoption, child advocacy / child abuse and neglect, foster parent rights, and juvenile law.
Ms. Sal is a member of the West Virginia State Bar, and is admitted to practice throughout West Virginia, as well as in the Federal District Courts for both the Northern and Southern Districts. She is a member of the Criminal Justice Act Panel for the Northern District of West Virginia.  She is also a member of the Monongalia County Bar, where she served as Vice President in 2013 and President in 2014.  She serves as a member of the West Virginia Court Improvement Oversight Board, which is charged with working state-wide to improve outcomes for children and families in Child Abuse and Neglect cases. In addition, Ms. Sal previously served as a member of the West Virginia Citizens Review Panel, a statewide federally mandated body that is charged with evaluating state child welfare agencies and making recommendations for improvement in child protective services.
Community Involvement and Personal Life
Ms. Sal remains active in the community in a number of ways, and in 2008 was presented with the Distinguished Women in Private Practice award by the WVU College of Law Women's Law Caucus.  She has also served as Pro Bono Attorney for the Monongalia County Rape and Domestic Violence Information Center, providing free legal services and in-court representation for victims of domestic violence, on a regular basis since 1999.  Ms. Sal has served as an instructor and presenter for both local and state-wide continuing education training in the areas of Child Abuse and Neglect and in Estate Planning.  Ms. Sal has served as past judge and volunteer student attorney mentor in the Monongalia County Teen Court program, as well as past judge, team coach, and student mentor for the M.E. Lugar Trial Association. Ms. Sal was also a past contributor to the Women and the Law Handbook (First, Second and Third Editions).
Ms. Sal is a current member of the Board of Directors of Christian Help, Inc., a non-profit corporation that provides services, food, clothing, and financial assistance to the economically disadvantaged, and serves as Secretary for that organization. She serves on the Board of Pantry Plus More, a local nonprofit that provides food and personal items to area schoolchildren within the school setting.  She is a member of Suncrest United Methodist Church, where she has occasionally served as a vocalist, and past member of the Finance Committee.  Ms. Sal has also been a regular volunteer with West Virginia Public Broadcasting since 2000, providing both extensive on-air volunteer assistance and off-air support for television and radio fund drives, and previously served on the statewide Board of the Friends of West Virginia Public Broadcasting.
Ms. Sal enjoys engaging with the children of her community.  She coaches a Jr. First Lego League Robotics Team, and partners with the WVPBS Ready to Learn Program to conduct "read alouds" with favorite PBS Kids characters at other area schools and daycare programs.  She is a frequent volunteer at her children's school, where she also serves as a member of the Mountain SOL Parent Advisory Board.  Additionally, Ms. Sal provides occasional hands-on science exhibitions at area schools and daycare programs, as well as at local community activities such as the 2017 March for Science.
Ms. Sal is grateful to have a wonderfully patient and supportive husband, a Computer Systems Architect Engineer and Database Administrator who shares her love of science and community involvement through coaching a First Lego League Robotics Team and participating in a local rocketry club where children can learn to build and fly model rockets.  Ms. Sal is also incredibly proud of her two talented, energetic and creative children, ages 11 and 9, who provide new and wonderful challenges every day.